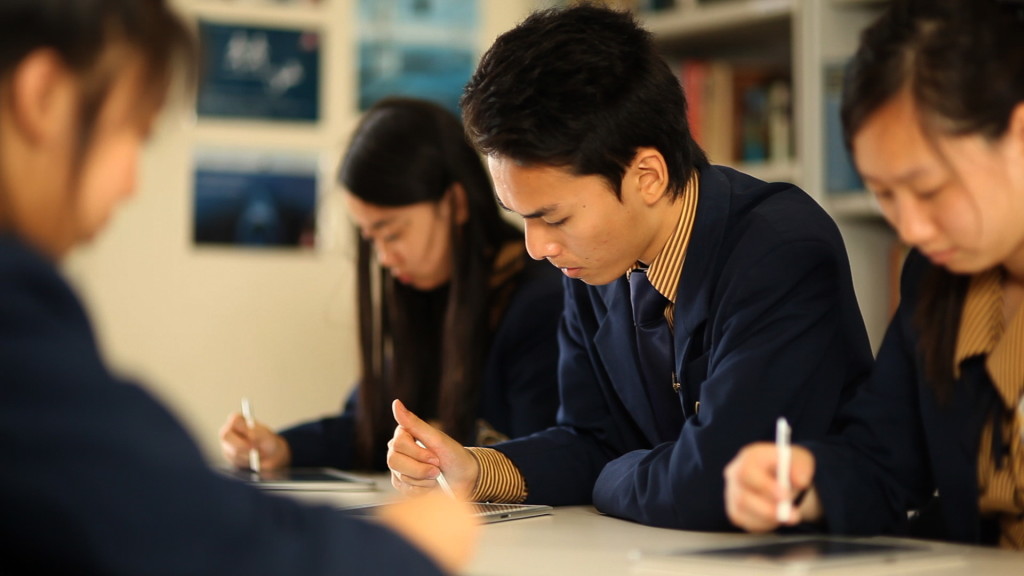 OUR VISION
"Believe nothing, no matter where you read it, or who said it, no matter if I have said it, unless it agrees with your own reason and your own common sense." – The Buddha
The Pal Buddhist School vision is to provide an inspirational education where each student strives to attain their personal best. We take it as self-evident that all beings wish to be free from suffering. Pal Buddhist School seeks to empower our students, teachers, staff and broader community, composed of both Buddhists and non-Buddhists, to achieve freedom from suffering on the basis of an evolving education system founded upon the early Buddhist texts.
OUR MISSION
Pal Buddhist School's mission is to provide an academic-based curriculum and prepare students for the Higher School Certificate (HSC), pre-vocational and University education, and the workplace, by providing quality education to its students and fostering an enjoyment of and respect for learning.
OUR MOTTO
Through Knowledge, Enlightenment
OUR AIMS
Pal Buddhist School's aims are as follows:
in educating for life, the School will develop an environment to foster the whole person, including the student's moral, intellectual, social, aesthetic, emotional, and cultural development without personal, political or spiritual interference;
in all student endeavours, the pursuit of excellence will be encouraged so that each student will strive to attain the highest standards of which they are capable, personally;
an open spirit of enquiry and respect for the truth will be important aspects of each student's pursuit of wisdom and knowledge;
high priority will be given to the competent attainment by students of thinking, language, literacy, and numeracy skills;
students will be encouraged to participate as much as possible in the whole programme of the School with the aim of enriching their lives through the development of character, initiative, and personality;
Pal Buddhist School will provide personalised tuition by experienced, qualified, and dedicated staff who aspire to teach and assess according to the Effective Teacher Model and the Australian Professional Standards for Teachers;
to keep abreast of improvements and advances in technology and offer programmes relevant to current employment and market standards;
the incorporation of ICT (information and communications technology), proactive planning, resource management, problem solving skills, group dynamics leadership and cooperative learning abilities, that are developed through a dynamic and innovative curriculum and its delivery;
the School aims to provide without academic barriers, an appropriate academic-based curriculum for all students; and
promote in students a love of learning and a desire to continue learning and to help them make, effectively, the transition from secondary to tertiary study or to the workplace.
OUR VALUES
As a community of learners and in keeping with our proud heritage, Pal Buddhist School practises the following values for Australian Schooling articulated in the National Framework for Values Education in Australian Schools that underpin the activities, actions, and behaviours within its community, to be the foundation of our endeavours:
1. Care and Compassion
Care for self and others
2. Doing Your Best
Seek to accomplish something worthy and admirable, try hard, and pursue excellence
3. Fair Go
Pursue and protect the common good where all people are treated fairly for a just society
4. Freedom
Enjoy all the rights and privileges of Australian citizenship free from unnecessary interference or control, and stand up for the rights of others
5. Honesty and Trustworthiness
Be honest, sincere and seek the truth
6. Integrity
Act in accordance with principles of moral and ethical conduct; ensure consistency between words and deeds
7. Respect
Treat others with consideration and regard, respect another person's point of view
8. Responsibility
Be accountable for one's own actions, resolve differences in constructive, non-violent and peaceful ways, contribute to society and to civic life, take care of the environment
9. Understanding, Tolerance and Inclusion
Be aware of others and their cultures, accept diversity within a democratic society, being included and including others