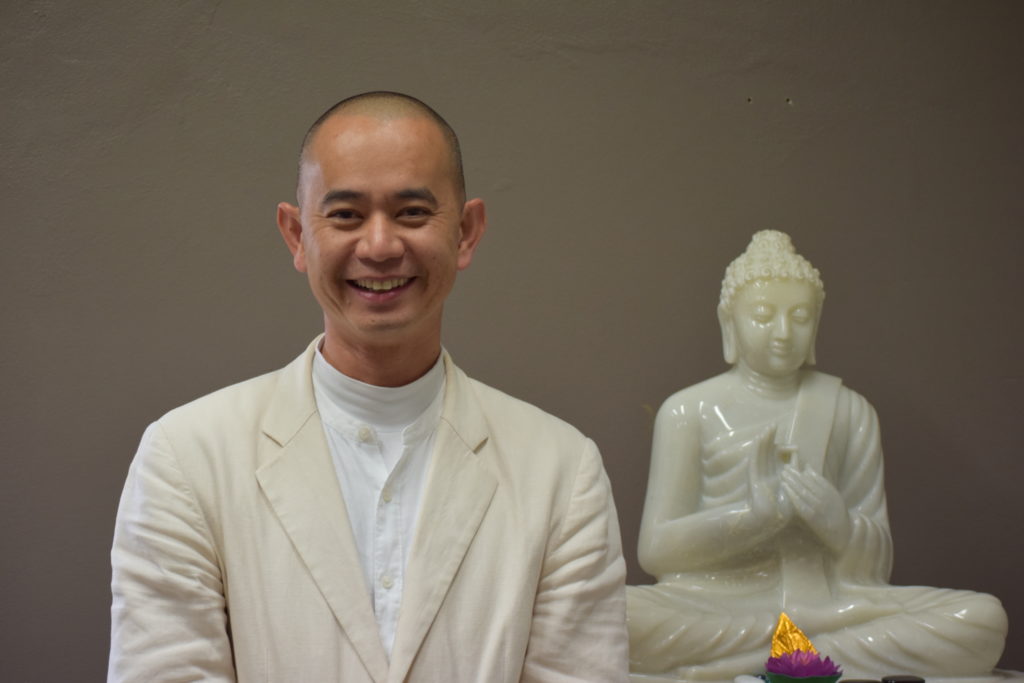 Welcome,
Pal Buddhist School (PBS) is a secular, independent, co-educational Years 7-12 High School. Pal Buddhist School is Australia's first Buddhist Secondary School. Located on First Avenue, directly opposite the Canley Vale Railway Station, the School is conveniently positioned to attract a diversity of students from the greater Sydney region and from around the world. PBS boasts a student-centric educational philosophy in an environment which fosters respect, cultural diversity and inclusivity. Thus, our small and paperless classrooms are integrated with tablet technology, merging innovative education with the ancient wisdom of Buddism.
Founded in 2013, the School's mission is to provide quality education through an academic-based curriculum in an environment that fosters respect, cultural diversity and inclusivity. While we are in no way a religious school, the Buddhist philosophy underpins our way of thinking and behaviour. Pal students find joy and excitement in learning, creating and sharing their talents. Teachers and staff are passionate about their core business of education: to create in students the love of learning and the motivation to improve their life. Teaching and learning take place in medium size classes with Teachers focused on gifted and talented education with motivated students. The small Teacher/student ratio is a significant factor in the delivery of curriculum at the School. The School attracts students who are looking for small classes and individualised attention.
The curriculum is tailored to encourage academic and personal success and is complemented by a diverse choice of programmes in performing and visual arts, sport, music and experiential camps. Our vision is to provide an inspirational education where each student develops his/her personal best. Our Home Room Welfare Programme is integral to our students' well-being and performance. The School's values underpin our strong Buddhist philosophy of using our skills and knowledge to be generous, compassionate and selfless individuals who contribute positively to society. As a one-campus School and with less than 200 students, PBS is ready to welcome new families to its growing community.
We welcome you to Pal Buddhist School. Make an appointment for a free tour and free lesson or week's trial to gain the experience of what it is like to be part of a community of likeminded learners and leaders.
I look forward to meeting with you.
Founding Principal
Panha Pal