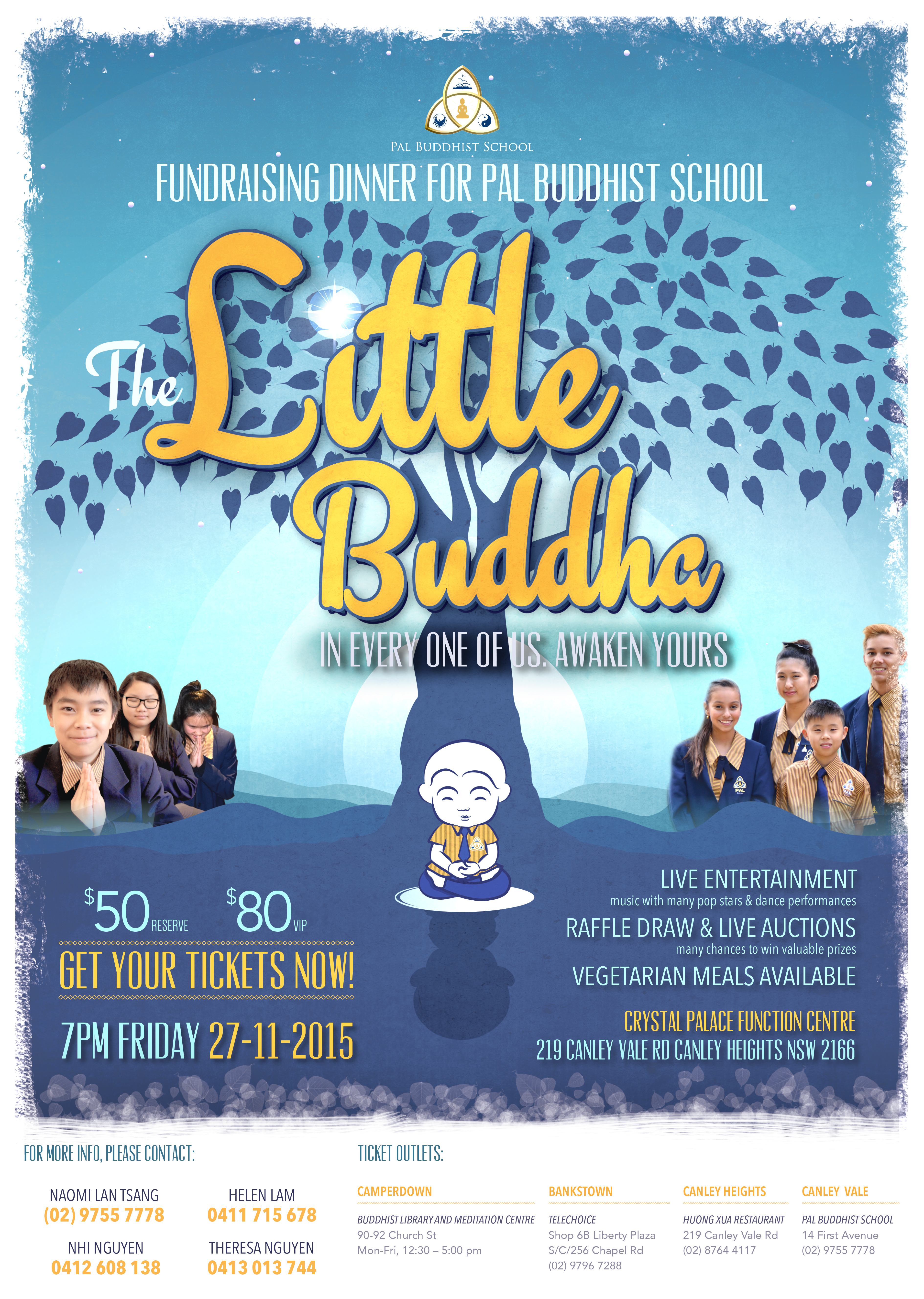 On Friday 27th November 2015, the Little Buddha was the theme for PAL Buddhist School's 2015 Fundraising Dinner at Crystal Palace Function Centre in Canley Heights. The dinner included live entertainment, performances our PAL students, raffle draw and live auctions. Thanks to the generousity of its supporters, the school raised over $17,000. All donations go toward building educational facilities for students of Pal Buddhist School. Ten percent of the proceeds will be donated toward helping build schools in impoverised communities in India and Vietnam.
This video celebrates the generous donations and invaluable support of volunteers who give so much to the Pal Buddhist School. With the community's help we are creating more than a school, we are investing in futures. Watch as students express gratitude for the futures that lie ahead. Some will be doctors, civil engineers, social workers and others will be able to be even greater supports to their families. Each candid remark reminds us that these futures would not be possible without the involvement of dedicated teachers and kind members of the community.
Student report by Year 10s Melissa Trieu and Dat Tran
The Little Buddha Fundraising Event attracted a huge crowd ranging from students to supporters. This event was held at Crystal Palace Function Centre on last Friday, 27 November 2015. Many guests were invited such as the Tzu Chi Camp, Peter Hanson and families to come support and encourage our school's unique culture.
During this night, there were various performances and an act which was written and performed by PAL students. The highlight of the night which caught many attention was the Little Buddha which was a play written and performed by our Year 10 students. This act portray the journey that the Little Buddha has accounted by enlightening the hindrance and helping his five friends. The hindrance involve The Lover, The Fighter, The Exhausted, The Worrier and The Avoider. The Little Buddha enlightened the hindrance by showing their reflection on the mirror and giving a gift to remind them of the correct actions.
< Previous Post
Next Post >