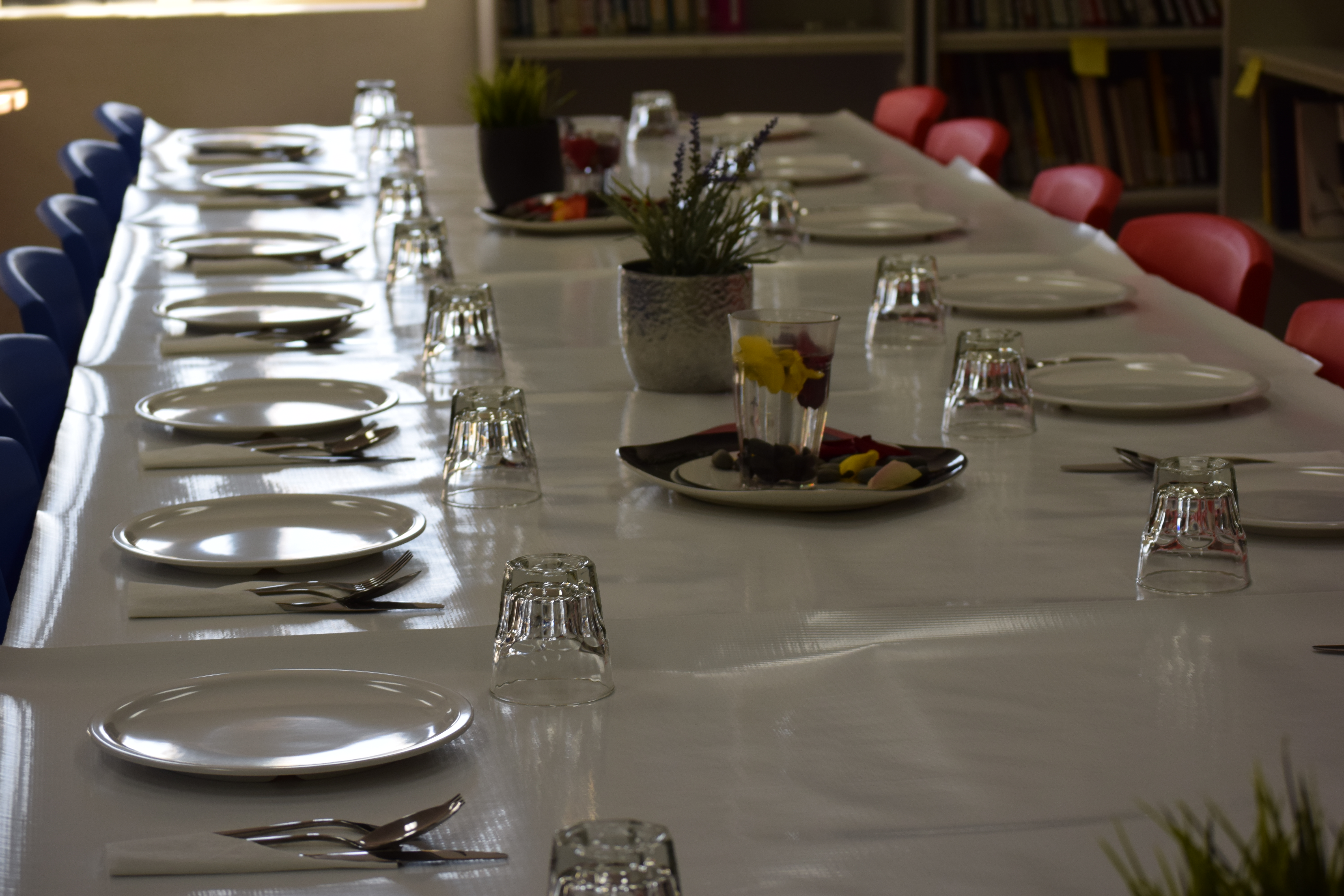 The evening of 23 July was an amazing evening! Our students and parents put together a 20 course banquet to show their appreciation to those who have donated their time and money to support the school. Our 60 guests were treated like VIP by our students as they provided 5 star table service.
We would like to give special thanks our parent Rachel Jin, mother of 3 (Dinner Coordinator) who spent so much time organising the food, decoration and table service. Also to all the other parents who cooked and volunteered their time. They are Bao-Quy Nguyen-Phuoc, Emily Chang, Muoi Huynh, Jennifer Do, Julia Sunalia, Kim Sean Pal, Rachel Jin, Samantha Truong, Sophia Nguyen-Phuoc, Sor Somaly, Sothearak Korm, Tan Ma, Thi Nhan Vo, Van Huynh.
On the evening our students served food, drinks, making coffee and tea, greeted guests, taking photos, setting up, washing dishes, help tour guests. Our contributing students: Andrew Korm, Andy Ouk, Ariel Pal, Athena Ho, Cynthia Jin, Danny Thaido, Dany Ouk, Dominic Tran, Jamie Tran-Vo, Janesa Pal, Jasmine Pik, Jayden Jin, Jia Man Lee, Jun Hua Lee, Justin Vu, Kelly Huynh, Oshi Gunawan, Quy Phu Bui, , Quy-Huan Nguyen-Phuoc, Richard Ma, Suci Gunawan, Tammy Bui, Tina Tran, Wei Jia Liu
We had so much fun and we hope that everyone came also did also and we hope to see you all at our next event. Which we will announce soon!!
< Previous Post
Next Post >