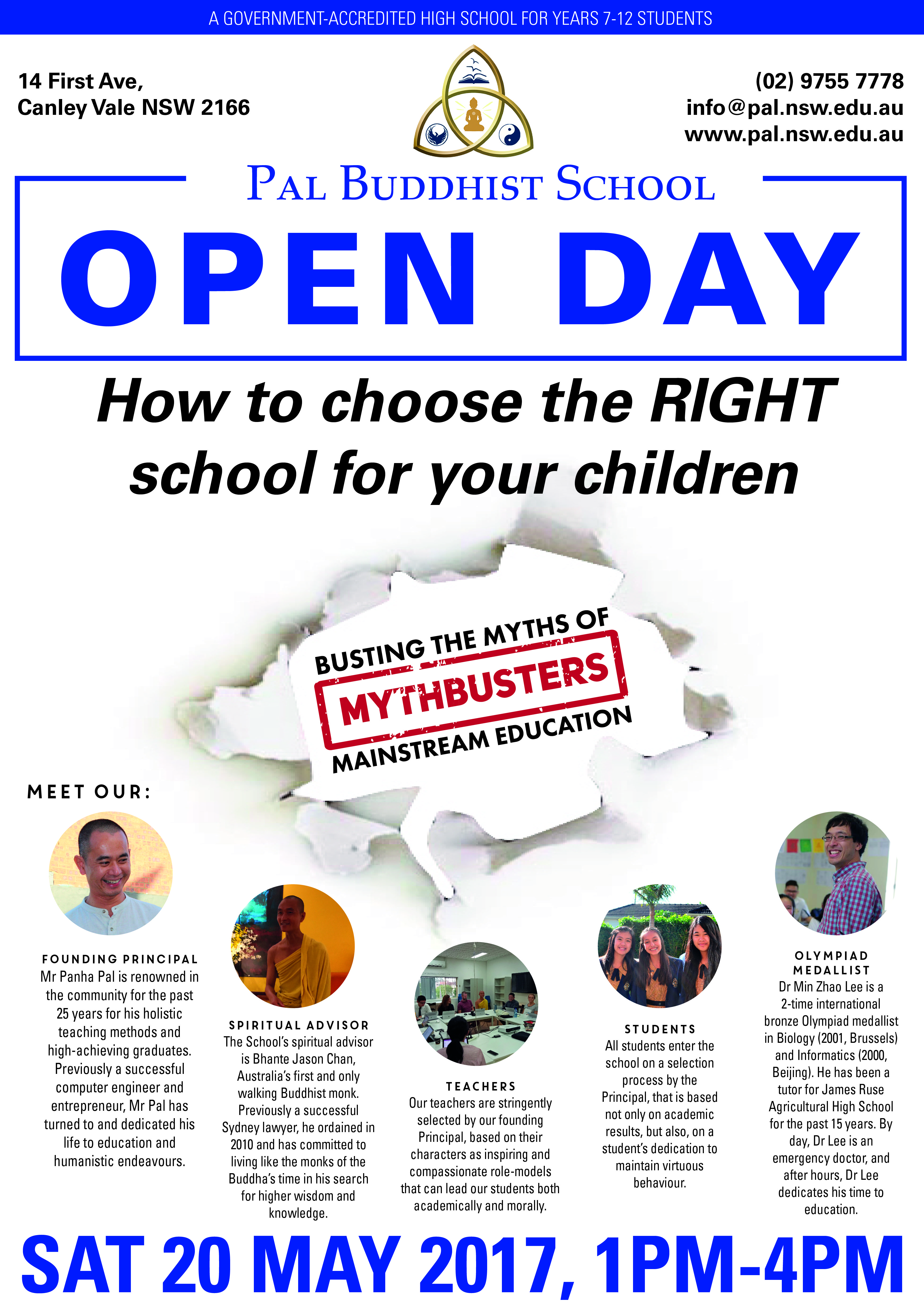 OPEN DAY
Date: Saturday 20 May
Place: Pal Buddhist School, 14 First Ave Canley Vale 2166
Time: 1:00pm – 4:00pm
WE ARE DEBUNKING THE MYTHS OF MAINSTREAM EDUCATION – let us guide how to make the right choice for your child.
If we pay more, does it mean the quality of education will increase? Does it matter who your child's friends are? What is the true reason for the decline in Australian education?
Our Open Day tours offer families the opportunity to:
Meet with the Principal and teachers of our school; our volunteers (Dr. Lee, Dr Karu) and our student body
Take part in a guided tour of school facilities led by our student members of the Student Representative Council.
Witness our unique 4D teaching and learning system.
Observe classroom showcases of our students' best works and performances and the specific models of each teacher
Have the opportunity to ask questions about the school and enjoy some refreshments at the conclusion of the tour.
Seek the truth that everyone deserves to know about their child's education presented by our lovely team of professionalsFor bookings for school tours, email info@pal.nsw.edu.au or call (02) 9755 7778.
< Previous Post
Next Post >