Our Teachers
Our teachers are experienced educators with a variety of backgrounds who have all made the success of Pal Buddhist School a key goal in their professional lives.
These people have joined Pal Buddhist School because of their belief in the philosophy espoused by our founder, Mr Panha Pal, for this school. Each has made a commitment to the students of Pal Buddhist School to help each achieve their best academically, personally and socially. Our experienced teachers are energetic and passionate about their subjects. They believe in the school, the philosophy and the future of the students in their care.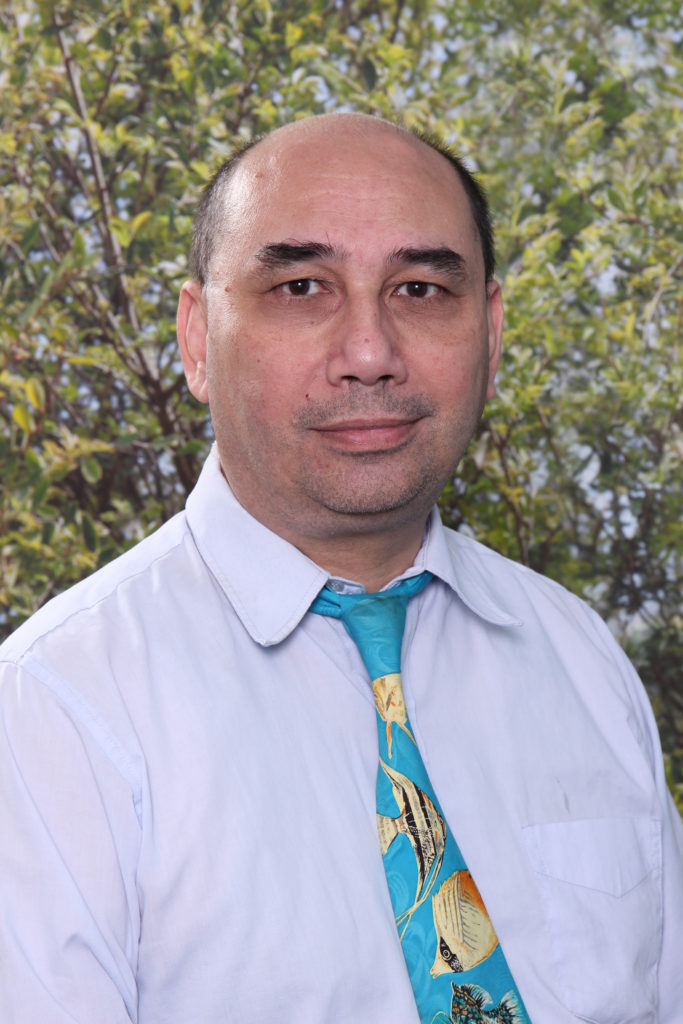 Mr. Galen Neubronner
Mr Neubronner has taught many subjects in schools across different sectors (Catholic, AIS, TAFE, etc.). For 28 years, he has been the coordinator of IT, ESL, Computing, School Design and more, but his passion remains in Science. He comes from a long line of scientists in his family, to which he owes his predisposition in understanding how the Universe works. Mr Neubronner believes that Science encompasses all the KLAs he has taught in and is the best model for progress in our current society. In his long and extensive teaching career, he has also been an HSC marker for 5 different subjects. His experiences have seen him becoming involved in numerous extracurricular activities such as coaching soccer, basketball, debating and public speaking. Regarding the school, Mr Neubronner says that his own personal philosophy aligns with Buddhist philosophy, enabling him to extend his own journey with the challenge of using his knowledge and skills to help others.
Dr. Tony Chung
Dr Chung graduated with a Bachelor of Science from UNSW, before pursuing a PhD in Physics. He has over ten years' experience in private tutoring, as well as four years teaching in universities. Dr Chung has been a Mathematics teacher of Pal Buddhist School since its inauguration in 2013. Dr Chung believes that Maths is the expression of pure logic; on the other hand, it is the practical tool used by all fields of science.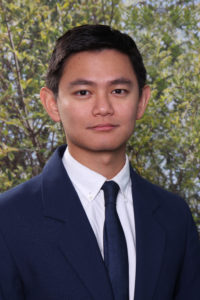 Mr. Terence Chong
Mr Chong graduated from Macquarie University with a Diploma of Education. He is the former Manager of a mentoring program, the Inspiring Leadership Program, which links university students with high school students. Since then he has taught both History and English at Pal Buddhist School, two subjects he believes are fundamental to students to discover themselves and the world around them. He chose to pursue a career in education because of inspirational teachers in his own life. At Pal Buddhist School, he says that everyone, young and old, can learn from each other.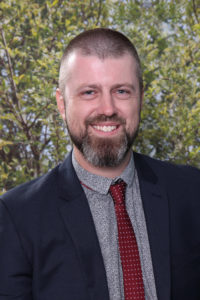 Mr. Josh Sawtell
Mr Sawtell graduated with a Bachelor of Music from the University of Western Sydney, and a Diploma of Education from the Australian Catholic University. He has been involved in various Musicology workshops as well as choirs for ANZAC Day dawn services. He has years of experience playing piano, keyboard and the trumpet. He has been a professional composer for independent video games, short films and advertising. Mr Sawtell believes that music has the power to challenge, move, inspire, communicate, motivate and feel. He says there is nothing quite like engaging with an individual on their creative path to discovering their own personal connection to music. He finds great challenge and joy in helping students unlock the full potential of the passion of this discovery. At Pal Buddhist School, Mr Sawtell endorses the small class sizes to help enhance student engagement.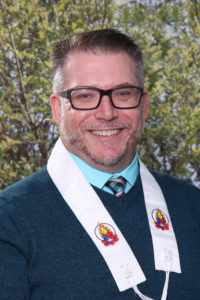 Bodhidasa
Bodhidasa has joined Pal Buddhist School to teach both English and Buddhist studies after nearly twenty years teaching in the independent education sector. He holds a Masters in Teaching degree from Sydney University, a Churchill Fellowship exploring digital citizenship and received an Apple Distinguished Educator award in 2013. Bodhidasa holds a special interest in how Mindfulness, play and online spaces can help foster positive values in young people. In 2014, after eleven years of intensive Dharma training, Bodhidasa was ordinated into the Triratna Buddhist Order from which he derives his name and title which means 'He who is in the service of Awakening'. He regards teaching a natural extension of the meaning behind his name. As an ordained member of the Sangha and an educator, Bodhidasa is well placed to add to the community at the Pal Buddhist School. In addition to his duties at Pal, Bodhidasa teaches Mindfulness, meditation and Buddhism at the Sydney Buddhist Centre in Newtown.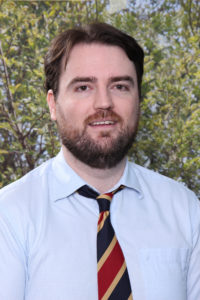 Mr. Paul Streater
Mr Streater graduated with a Bachelor of Science and a Masters of Teaching from UNSW. During his time at university he was involved in a number of youth development programs and social justice groups. Since then Mr Streater has tutored Mathematics and Physics and taught in both private and public schools, and believes the combination of creative and logical thinking in his subjects is a fundamental tool to students throughout their life, regardless of their chosen career. He endorses the small class sizes at the school as they create the opportunity to tailor learning to the individual students and more deeply engage the learner in the subject matter. At Pal Buddhist School, Mr Streater encourages the holistic approach to education and the diverse learning experiences the school offers.
Mr. Ning is our Mathematics teacher looking after Year 7-10 Mathematics, Year 11-12 2U and 3U classes with the academic achievements of Bachelor of Science (Maths & Computing), University of Essex in 1988 and in 1998, he received a Graduate Diploma of Education, Griffith University. Serving as the Captain of the Salvation Army for 10 years (2006-2016), he has an eye for management and compassion so the work he puts in is towards the growth for the people he is working with.
Mr. Maynard Huynh
Mr Maynard Huynh is a former casual teacher at St George Girls High School, specialising in social sciences such as Commerce, Business Studies, Legal Studies and Economics. Graduating from UNSW with a Bachelor Commerce, accompanied with his Master of Teaching from UWS, Mr Maynard brings forth his academic and PDHPE set of skills to the diverse staff at Pal Buddhist School.
Ms. Jasmine Wilson
Ms Jasmine Wilson is an English teacher across all grades at Pal Buddhist School. Her highly comprehensive background consists of a Master in Applied Linguistics at the University of New England, Master of Arts & Literature at WSU, Graduate Diploma in Education at UOW and a Bachelor of Arts at UOW. Ms Wilson also has a strong musical background, reinvigorating the creative expressions within our students by running Pal Buddhist School's Glee Club, "Sync".
Miss Luck graduated last year from Avondale College of higher education with a Bachelor of Education (Primary). Before pursuing her career in teaching, Miss Luck completed her Diploma of Music at JMC Academy in Sydney, a selective creative arts university. She believes that students learn best through inquiry and inquiry based learning, therefore she loves all things that involve investigation and research.""In learning you will teach, and in teaching you will learn." – Phil Collins. Miss Luck is currently the Stage 2 teacher of Pal Buddhist School.