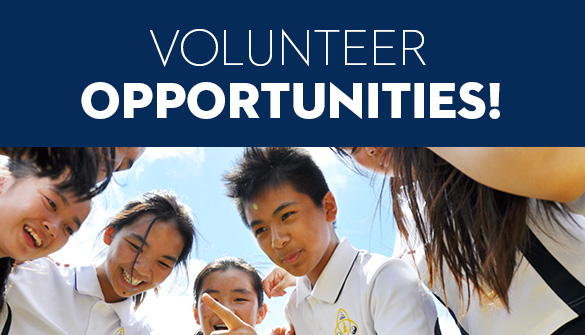 About Us
Pal Buddhist School is a not-for profit high school and is Australia's first Buddhist High School. The purpose of the school is to develop holistic students who are wise, have academic excellence and are equanimous. To develop these qualities in students, Pal Buddhist School provides compulsory co-curricular classes such as martial arts (Wing-Chun), meditation and dhamma (Buddhist teaching).
As the first Australian Buddhist High School, we are experiencing significant growth and require further support from community members to sustain the quality and quantity of students at the school.
Currently, Pal Buddhist School has countless upcoming events and fundraising activities that require your help!
Job Title
Since we are a not-for-profit high school, we are seeking volunteers who are eager to help build Australia's first Buddhist school!
Successful candidates will gain vast amounts of skills as well as hands on experience with working within an expanding and fast paced schooling environment.
Candidate Characteristics
To fit into a warm and family-like school, we are looking for those who possess the following attributes:
Outgoing
Happy and bubbly personality
Honest
Willing to learn
Ability to think outside the box to excel in all tasks
The Benefits
Be open to fantastic opportunities with building a non-for profit and Australia's first Buddhist High School.
Gain written-reference for future work endeavours.
Opportunities to extend your knowledge in areas of systems and database.
Fantastic opportunity to expand your current network.
Feel rewarded will fulfilling experiences and achievements.
Major Responsibilities
There are a wide range of activities and projects that the successful candidate will be working on, ranging from assisting in charitable events and festivals with occasional administrative roles.
Suitable Candidates
Have great customer service skills.
Able to maintain professionalism at all times.
Enjoy getting involved in extra-curricular activities and gain valuable experience at the same time.
Are in a transition of searching for new employment opportunities.
Retirees who wish to make good use of years of experience are encouraged to apply.
How to Apply
Simply email your resume to admin@pal.nsw.edu.au and please provide responses to the following 3 questions:
Why would you like to volunteer for Pal Buddhist School?
What are your 3 top attributes?
What are your areas of interest?