Pal Buddhist School is offering five full academic need-based bursaries for new incoming students in the local area that are facing financial hardship. This bursary is for driven and ambitious students who do not have the funds to attend a private school. Applications are invited from any students between Year 7 to Year 11. Students must meet the criteria set forth to be considered for the bursary. The five individuals who will be awarded this bursary will be chosen by our academic panel based on their financial hardship and academic standing.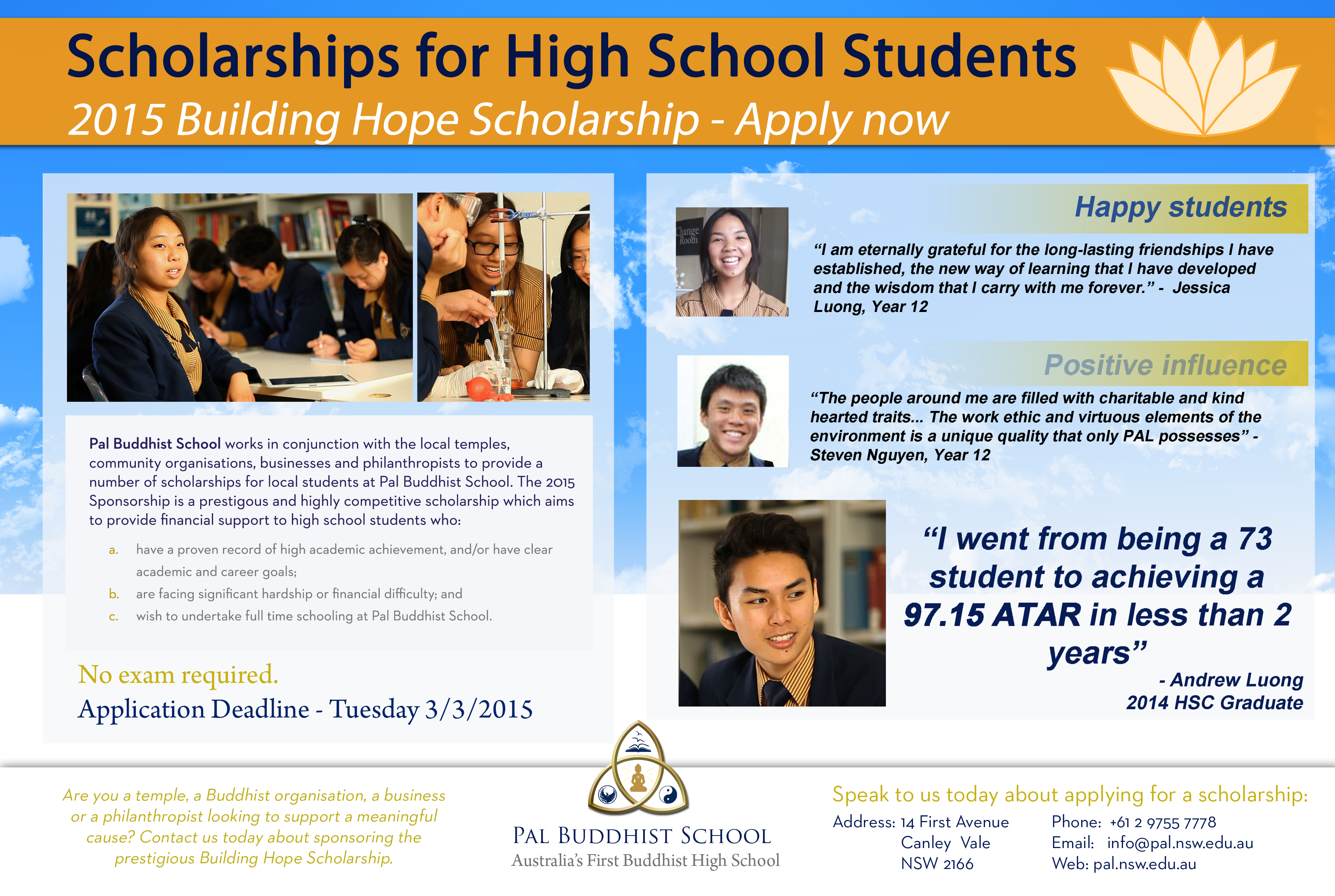 Click on the link below to access the application:
Once completed, please send your application to admin@pal.nsw.edu.au along with any relevant documents.
Thank you and good luck! Have a happy and peaceful day.