Temple
Pal Buddhist School is proud to have its very own Temple on premise. The large Buddha statue was donated by Venerable Tep Vuthy, who had extracted the stone from the Himalayas and had an Indian artisan carve from it. The Temple is a multi-functional room – used for Dharma classes, meditation classes, assemblies as well as open to the public outside school hours.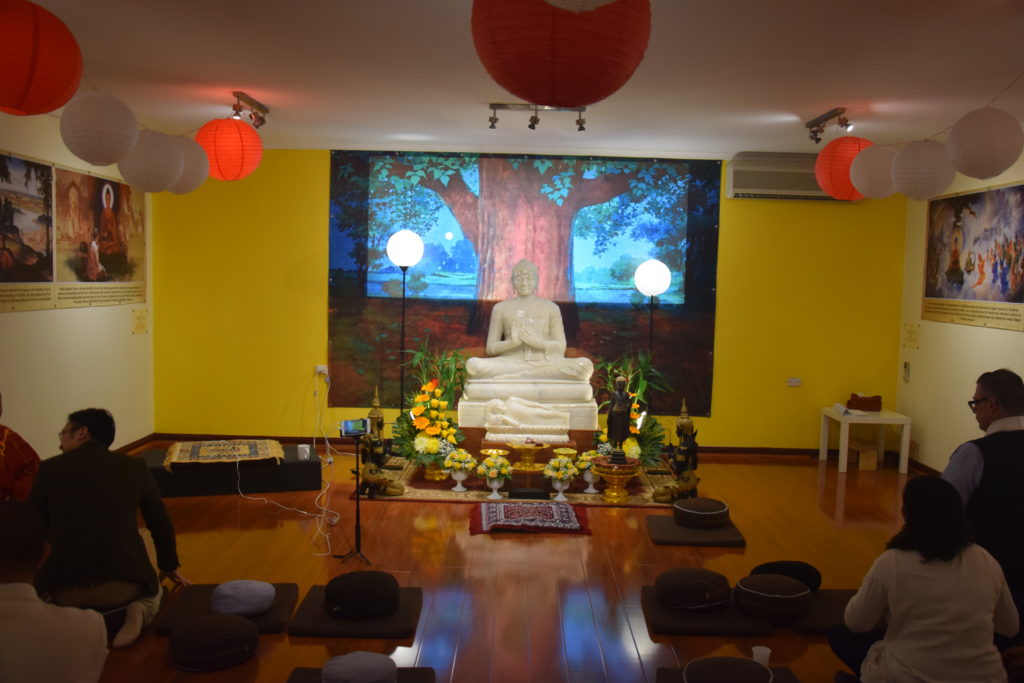 External Temples
Pal Buddhist School students also offer their services to external temples in order to practice their Dhamma, whether that is cleaning or volunteering at events. With this interaction, the children find selfless joy which encourages their noble growth. It substitutes the time children would normally spend on their phones or computers.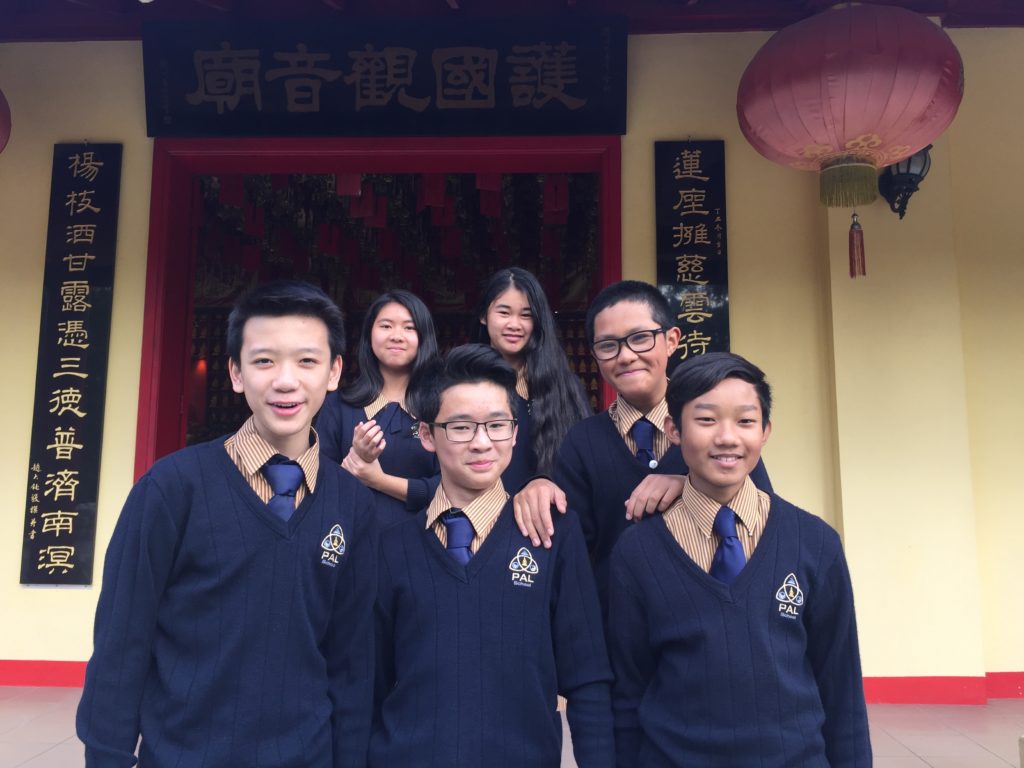 Library
The 'Paget Sayers Library', named after the founder of the Buddhist Library, Paget Sayers, was inaugurated by Deputy Prime Minister of Cambodia Madam Men Sam An in 2016. Since then, there has been a flourish of support from our community with building our library. In Early February 2017, the Canley Heights committee and community raised $8057 to fund our library. Since then, the on-going support of Mr and Mrs. Karen So & members of the Tzu Chi Foundation has raised about $10,000 to fund the resources and keep our library readily available as a learning environment.
Canteen
The Canteen project was funded by the Community as they raised enough money through a local eating competition. The Canteen is run by our P&F volunteers (providing lunch and breakfast) whilst the students take the responsibility of serving each other during lunch and recess. It's amazing to see the student's ownership, gaining work experience and leadership skills. The type of food we offer at the canteen is like no other – they are all home-cooked meals with nutritious value: Butter chicken, Pad See Ew, Ginger Chicken and Rice, Hainan Chicken, Vegetarian Korean Stir Fry, Chicken Burgers, Singaporean Stewed Beef and Rice, Congee, Homemade Pancakes with Strawberries, Syrup and Cream.
School Bus
Pal Buddhist School is fortunate to have our own private School bus! We are able to transport the kids to our excursions or School-related events. This is also convenient especially when our music group is performing numerously around our community and would require to move instruments and equipment. There is also a possibility of having our own personal bus driving the kids to and from School – if you are interested, please enquire within at admin@pal.nsw.edu.au.
Science Labs
Our Science Labs was initially just a classroom and with the help of our fundraisers, we were able to refurbish an ordinary classroom into a practical laboratory where the students are able to complete thrilling and unique experiments to strengthen their knowledge.