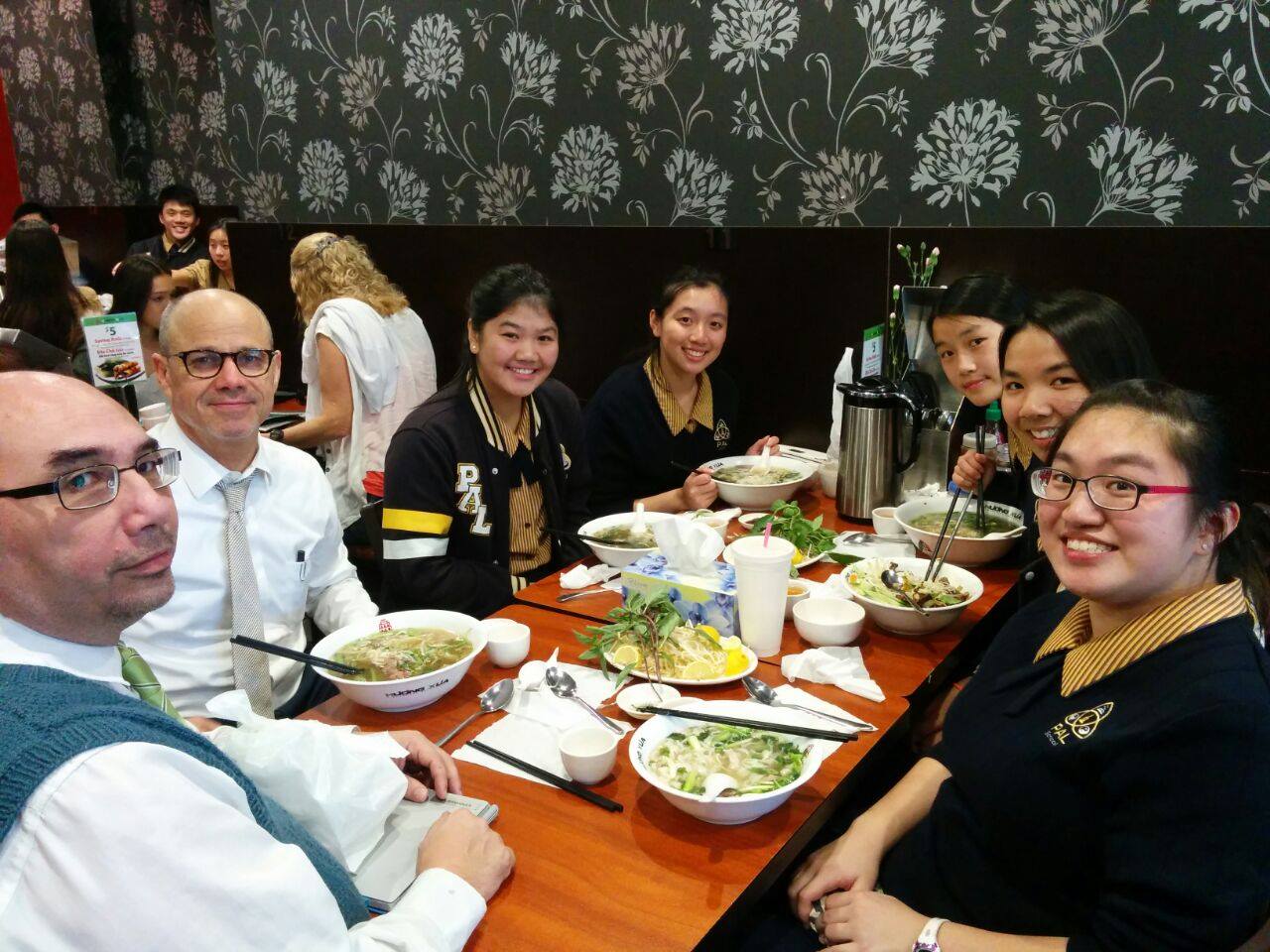 English: Year 11's Write An Ode to Pho
Pho: Delicious, delicate, fragrant and wholesome, Vietnam's iconic national dish has great and growing appeal in Australia especially among university students and the hipster crowd.
Earlier this month Pal Buddhist School's Year 11 Advanced English class set out to write an ode to pho, celebrating what makes this dish so unique and what makes an ode. First step was to understand the form and features of the ancient Greek poetic style, the ode, written to praise a person, an object or an event. Students needed to grapple with the strophe, antistrophe and epode. As in making pho, the ingredients must be carefully selected to create a symphony of tastes in the epode – when it all comes together.
Next, was to sample some pho (or "fur" as it sounds to an Anglo-centric ear) and Pal Buddhist school being close to both Canley Vale and Cabramatta there was almost too much choice.
Finally, in pairs, students had to perform their ode, some choosing to accompany their rendition with music or visual images. But all writing enthusiastically in praise of pho, some even mentioning their mother's pho expertise and their pride in their heritage.
Alison Nguyen and Austin Hoang's rendition (embedded below) was inspirational. Austin played guitar and Alison did most of the vocals, and some strumming, when it was Austin's turn to expound on their ode and its connections to two famous Australian poets, Bruce Dawe and Gwen Harwood.
Mr Hague
English Teacher
< Previous Post
Next Post >