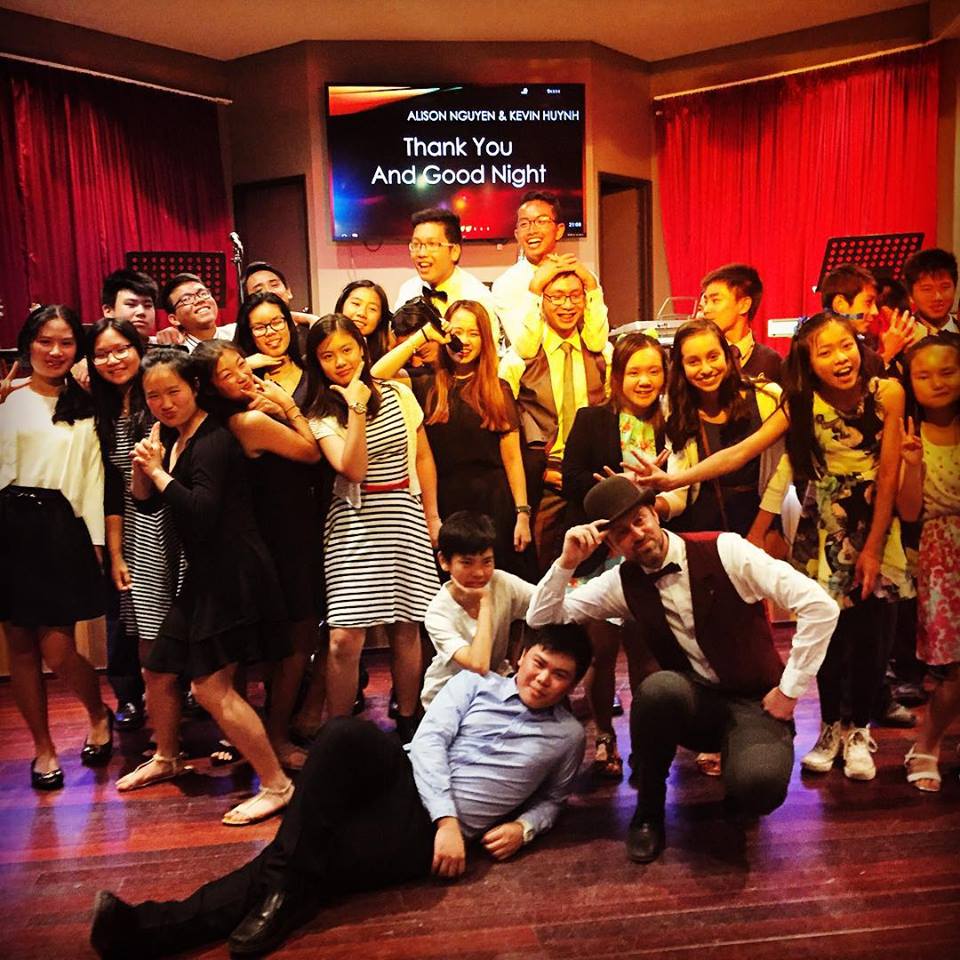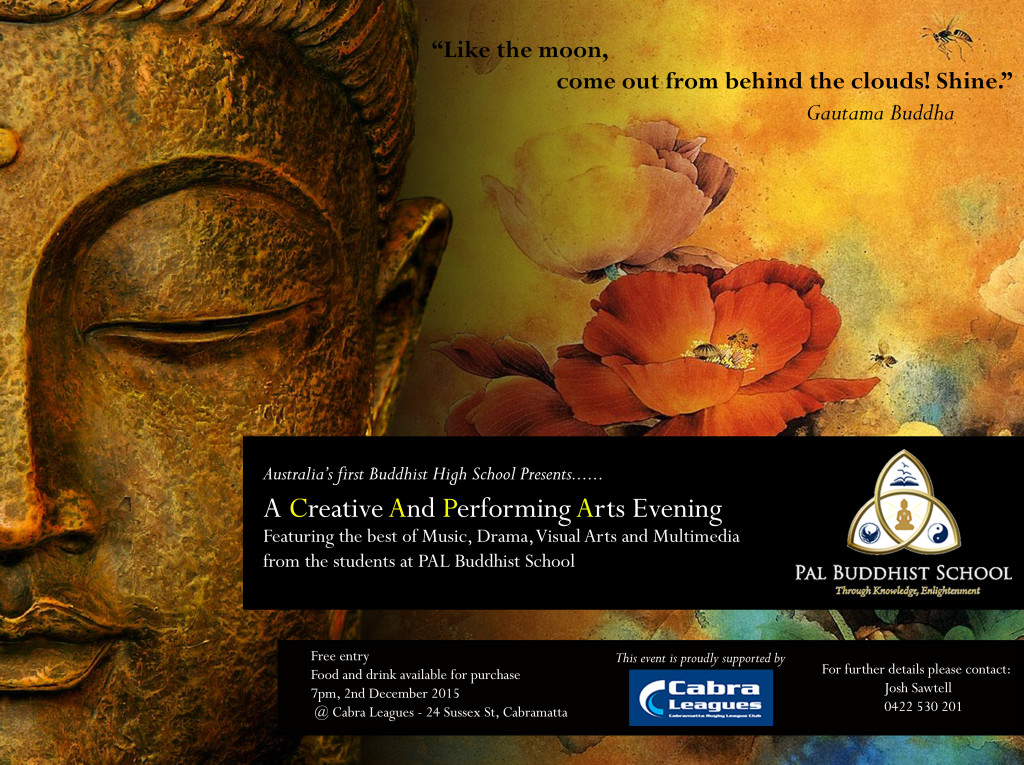 Australia's first Buddhist High School presents…
A Creative And Performing Arts Evening
The 2nd of December featured some of the best of Music, Drama, Visual Arts and Multimedia from the students at PAL Buddhist School. Held at Cabra Leagues Club in Cabramatta the night saw our Music teacher and Event Director Josh Sawtell organise our most talented students in performing classic and contemporary hits for an audience of proud parents and supporters.
Student report by Year 10s Oshiania Gunawan and Shaolin Alnimer
On the 2nd of December, Pal Buddhist School organised a performing arts night where talented students showcased their performances. These performances included singing, playing piano and guitar, watching skits and having a laugh to our funny and entertaining MCs, Kevin and Alison. Students performed a range of different genres of music. We had amazing performances of classical guitar and piano playing, Taylah performed a K-pop song, wedding dress by Taeyang, and she performed this because it was her parent's anniversary, cute! We had music performed by small ensembles, the band and choir, songs from One Direction and 5 seconds of summer.
The audience consisted of parents, relatives and friends who all had smiling and proud faces. Cabramatta Leagues Club was the venue that we performed at, the owners, generously gave us the room for the night, free of charge. The venue was amazing, there was a dance floor and a big stage. Guests were able to buy food whilst watching the performances as well. It was a fun night where all students and guests were able to enjoy their free time and listen to some music and acts. From this night we were able to help students build their confidence through experiencing performing on stage and
this event was also able to spread the awareness of our school to the public.
We give big thanks to the supporters, like Cabramatta League and teachers, who were able to make this happen, especially Mr Sawtell and all the other teachers who supported us.
< Previous Post
Next Post >